HUGHES - A FAMILY OF PAPERMAKERS
---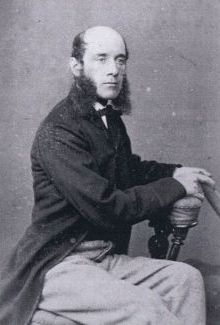 JOHN HUGHES (c1830-1905)
Paper Merchant
This website is being prepared about a branch of the Hughes family, many of whom were involved in papermaking.
The first record about them, so far located, is in the parish registers of Prestwich, Lancashire, England where Thomas Hughes, paper maker and Mary Jackson, spinster, were married by Rev. E. Dutton on 22 September 1751. When Thomas and Mary took their first children to be baptised in the nearby Ringley Parish Church, Thomas was described firstly as a paperman of Little Lever in 1752, and then as a papermaker of Prestolee in 1756. Shortly afterwards they are believed to have moved to the Smedley Bridge or Collyhurst area as their next three children were baptised in 1759, 1761 and 1764 in Manchester. This may have been the Thomas Hughes who had been apprenticed to Edward Nicholls, paper maker, at the Hopton Wafers Paper Mill (Mill No. 15), Shropshire in 1742. It may also be the Thomas Hughes who was at Chapman's Paper Mill (Mill No. 17), in Ludford, Shropshire in the 1770s.
It was their son, Daniel Hughes, who continued the family line. He was baptised on 21 June 1761 in Manchester and is believed to have moved back to Little Lever, near Bolton to work as a papermaker. Daniel married Martha Walker and each of their four sons were associated with paper mills in the Manchester area.
Their first son, Thomas Hughes ran the Creams Paper Mill at Little Lever, Lancashire from about 1818 till 1834. He and his wife Elizabeth (nee Woodward) had a number of children, none of whom had any issue.
Their second son, Joseph Hughes, worked as a papermaker at Little Lever until 1824 when he became a partner with Joseph Goodwin in a cotton spinning firm at Rose Hill, Bolton. This partnership lasted until about 1838 when he became a partner in the running of the White Hall Paper Mill at Chapel-en-le-Frith, Derbyshire. He and his wife Mary (nee Grime) had a number of children, some of whom continued to run this mill for ten years after the death of Joseph in 1859. One of his sons, Daniel Hughes, emigrated to Canada where he and his sons were involved in the running of paper and pulp mills in New Brunswick and Nova Scotia.
The third son, Daniel Hughes, was a partner in the Lomax Bank Paper Mill in the 1830's at Little Lever. One of his sons, Robert Hughes, ran this same mill in the 1850's. Robert's son, William Daniel Hughes emigrated to Australia where he managed the Barwon Paper Mill at Geelong, Victoria.
The fourth son, James Hughes, was a partner with John Broadbent at the Shuttleworth Paper Mill, near Bury, Lancashire from about 1836 to 1849. One of his sons, John Hughes, was in business as a paper merchant in Manchester until his death in 1905.
Hughes Family Genealogy
---
Site Acknowledgements:
Bolton Central Reference Library; British Library; Amcor Archives (Trevor Moore); University of Melbourne Archives (Trevor Hart); Baillieu Library; Shaw Research Library, National Gallery of Victoria (Michael Watson); State Library of Victoria; Public Record Office of Victoria; Geelong Historical Records Centre; Genealogical Society of Victoria; Australian Institute of Genealogical Studies; Royal Historical Society of Victoria; Borchardt Library, La Trobe University; National Library of Australia; Canadian Archives; Nova Scotia Archives; Michael Edward Atkinson; Alberta Isabell Alice Burke; Anthony Edwards; Geoffrey Graham Tong Hughes; Kathy M. Hughes; Martin Glynn Hughes; Norma Joyce Hughes; Peter Glynn Hughes; Shirley Hutchinson; Carmen Moir; Lee Scott.
---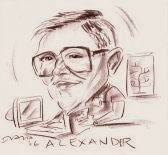 Alexander Romanov-Hughes G.P.O. Box 5191, Melbourne, Victoria, Australia, 3001

Updated 28 June 2015